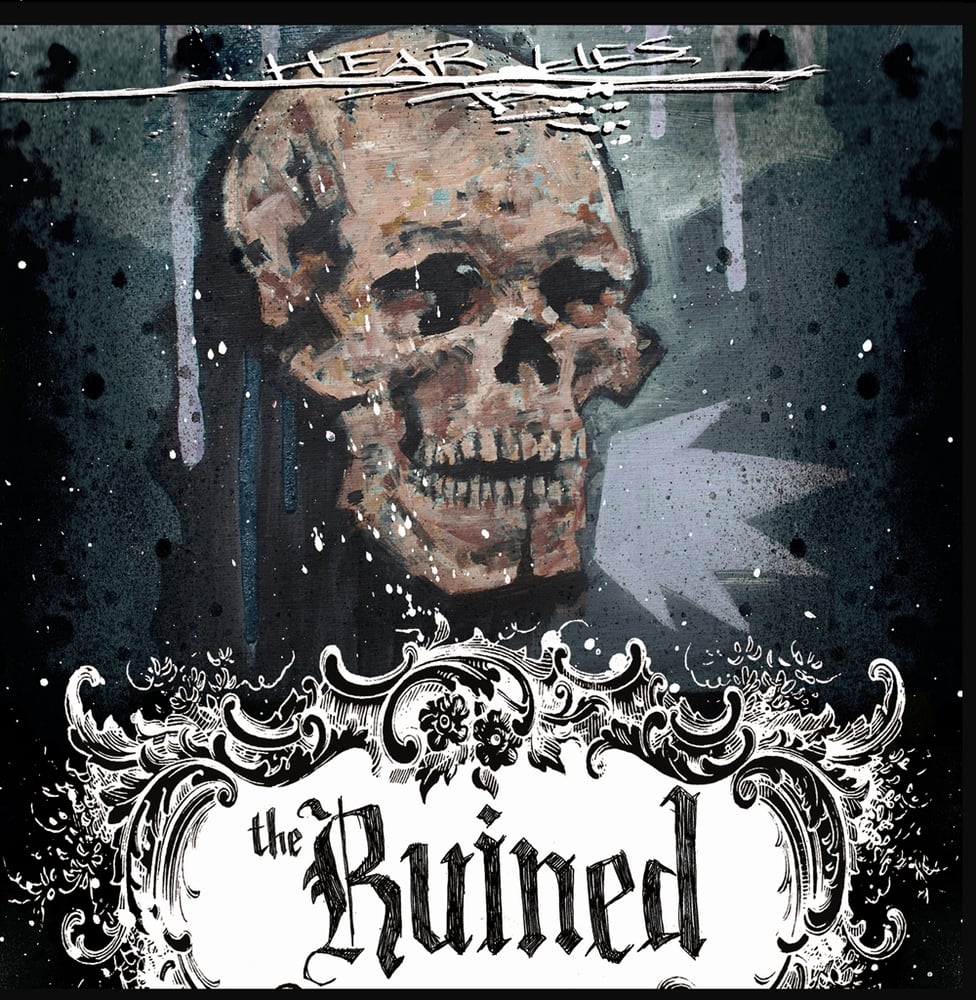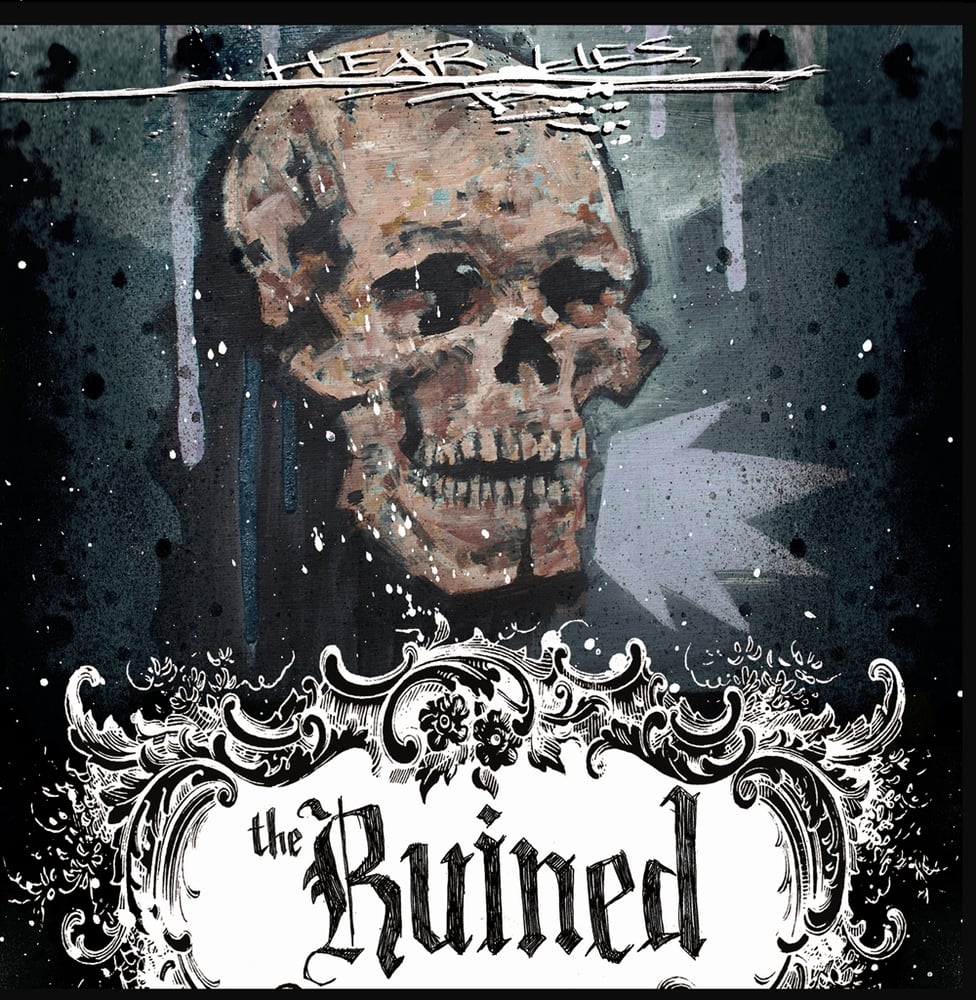 Hear Lies
£5.00
Available now, straight from the band themselves:
Hear Lies by The Ruined.
Horror punk rock in the vein of Offspring, Pennywise, Misfits, NOFX etc.
Have a look to see what Punktastic.com had to say about this CD:
"Hailing from a morgue that goes by the name of Peterborough, The Ruined are a band that people may be tempted to write off because the singer looked like he failed an audition for Aiden because he was too skinny. But if you look beyond the whole zombie thing, The Ruined have subtly and skilfully manoeuvred themselves into being one of the UK's most promising young bands. How? Because they write songs that immediately put them leagues ahead of the majority of the chasing pack.
Musically, 'Hear Lies' is the album AFI would be making nowadays if they spent less time filming videos and more time actually, y'know, not being rubbish. It's balls-out punk rock all the way here, with some pleasingly deep production that gives proceedings a clear, crisp tone. With a knack for writing choruses replete with at least a year's supply of gang vocals and arms-aloft singalongs, it's belters like "City of the Dead" and "Brains" that show their talents. Using familiar punk sensibilities and marrying them to some catchy structures and intelligent songwriting, they ensure that they won't be forgotten as quickly as some of the other bands peddling tired horror-punk at the moment.
The main reason 'Hear Lies' won't let itself be characterised as a bunch of songs about getting your brains munched is that the whole zombie thing is simply a delivery method. Without wishing to over analyse, it doesn't take a particularly scholarly mind to work out that 'Generation Braindead' and 'Skeleton Crew' are more than just odes to George Romero films. Using a potent metaphor such as this it's easy to see why they have gained so many friends in such a short period of time – if we are mindlessly walking through the 21st Century, consuming all in front of us, surely it was only a matter of time before a band like The Ruined came along? Intelligence masking as dumb fun, sure, but it doesn't stop 'Hear Lies' from being a whole load of fun as well as a late contender for being one of the best albums of the year."
More about The Ruined:
Hailing from Peterborough in the depths of the English fenland, The Ruined are a punk rock band with a difference. Drawing influence from a wide range of sources, this exciting live act sit somewhere between Smash-era Offspring and Danzig-era Misfits, with hints of hardcore and classic rock thrown in. Since the band's incarnation, they have torn up stages all over Europe, with numerous successful tours covering the UK, France, Germany and Czech Republic.
The band's first incarnation was started in 2005 by the singer (Nekro) Shaun under the guise of 'Flesh Sandwich'. After a couple of lineup changes, 'The Ruined' was born. The aim was to create a band that would not just play to a punk rock crowd but one that can reach into many genres whilst bringing lyrics straight out the morgue for your listening pleasure. Since their formation THE RUINED have shared the stage with The Damned, Gallows, A Wilhelm Scream, Resurex, Amen, Enter Shikari, The Creepshow, Strung Out, Heideroosjes, Love Equals Death and Subhumans amongst other great touring bands.
The Ruined released their first album 'Hear Lies' on Halloween 2006 which was praised by both fans and critics. Since then the band has released two more EPs through the ever productive ROWDY FARRAGO records. Released in mid 2010 as a special 50 editions, Cry Wolf has again gained great admiration from fans and critics. The album will be released again under Rowdy Farrago around the end of 2010 as a main run production.